Comfort micro Galilean loupes – Magnification: 2.5x – 3.0x
ErgonoptiX Comfort micro Galilean range of dental and surgical loupes
The newly designed ErgonoptiX micro loupes utilize the latest optics technology to deliver a smaller, lighter loupe, which never the less provide an improved image.
With an unparalleled crystal clear view and an incredibly deep focus field, the ErgonoptiX micro loupes are currently top of the line and place ErgonoptiX amongst the top brands.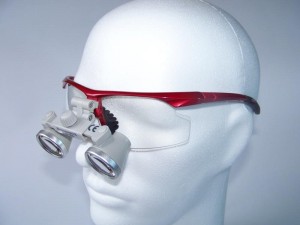 Light weight, Galilean type binocular loupes.

Maximum ease of use, combined with multi-functional capabilities.

Available in a variety of working distances for your maximum comfort.

Multi-coated precision lenses for superb clarity and reduced reflection.

Ultra light-weight body and frame for maximum comfort.

Fully adjustable viewing angle, pupil distance and flip-up function.
ErgonoptiX Comfort micro Loupes Utilize a high performance compound lens system which provides ErgonoptiX Comfort micro Galilean loupes with a wide field of view and an extremely deep focus field, while maintaining featherweight.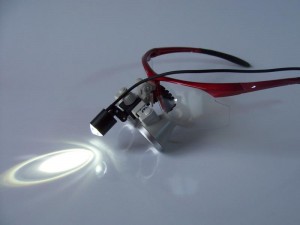 Working distance: 30mm – 60mm

Wide focus field: Up to 125mm

Extra Deep focus field: 200mm

Light weight: As little as 30 grams

Viewing angle: 0 – 45°

Pupil distance : 46mm – 70mm

Prescription lenses: Possible *
* Prescription lenses can be added to a large selection of ErgonoptiX frames (Metal spectacles or Safety frames)

---

---


---


---
---