D-Light Duo: The Shadowless LED Medical Headlamp –

D-Light Duo – The 1st & only mini Shadowless LED Surgical HeadLampPortable shadowless LED HeadLight, providing true color and consistent long lasting illumination
The D-Light Duo surgical headlamp was developed by ErgonoptiX especially for use
during surgery, where a (True color) bright light, with minimized shadows is a basic need, especially for deep cavity surgeries.
Line-of-sight lighting & 70% shadow reduction !
Where until now this could only be achieved by multiple overhead surgery lighting,
for the first time, the D-Light Duo offers a comfortable, shadowless LED headlight.
2 x LEDs working as One !
Using a combination of 2 ultra-bright LED lamps on an ergonomically developed
hinge system, the ErgonoptiX D-Light Duo is the Surgical Head-Light of the future.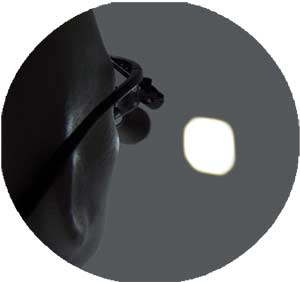 Line-of-sight lighting

70% shadow reduction

Ultra bright (150K lux)

True color: 6000 K

Multiple hinge mount system

Sharp Edge lit area

Light weight (25 gr)

4 step power level indication

Easily adjustable – Multi-user friendly
Cool Light: Specially developed for the medical professional, D-Light Duo LED headlamps utilize an advanced cooling system ensuring the lamp does not get too hot to touch, and will not burn your fingers if touched.

---


---


---


---


---