! Page under construction. please check back in a few days for the correct content.
D-Light HD – Sharp edge Medical LED Headlamp – 100.000 Lux

D-Light HD, The sharp edge high definition medical / dental / surgical LED HeadlightsPortable Head-Light, providing uniform brightness and true color with consistent long lasting illumination
ErgonoptiX D-Light HD medical Headlamps are designed for optimal ergonomic comfort. D-Light LED surgery headlights combine total freedom of motion with full functionality

Features:
* Small size, light weight and ultra bright.
* Edge to edge sharp and clear uniform light field.
* Constant power output, brightness remains powerful & consistent until the power pack is depleted.
* Power indicators show "Charged", "Low power", "empty", and "Charging" levels.
* If the power pack is completely discharged, the D-Light micro head lamp can still be used by directly connecting the power pack to an AC 110V or 240V power socket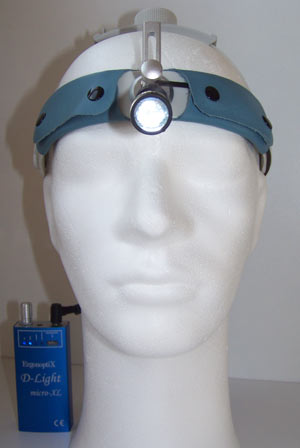 Feather weight: only 10 gram

High Power LED Technology: 100.000 Lux

Long-Life Li-polymer Power Pack: 10-15 hours usage on one charge

True color: 6000 K

Easy Positional adjustment: Multiple hinge mount system.

Fully adjustable: Light intensity control

Slim model: Aluminum rechargeable power pack

power level: 4 step indication
ErgonoptiX D-Light HD surgical head-lamp is guaranteed to improve your work efficiency and personal comfort.
Thanks to it's minimal size and weight it is not experienced as a disturbance, and due to extreme, true color brightness, everything just seems that much clearer.
High resolution lens systems are used to ensure the light beam has a sharp edge and the visual field show consistent color and brightness throughout the entire work area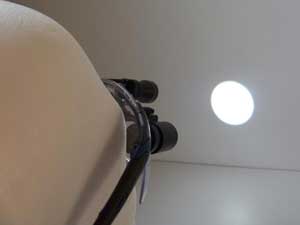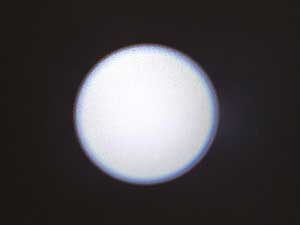 This light is a true Delight !
Cool Light: Specially developed for the medical professional, D-Light LED head-lamps utilize an advanced cooling system ensuring the lamp does not get too hot to touch, and will not burn your fingers.

---


---


---


---


---